WHAT IS FLYRHINO?
We are so glad you asked! Fly Rhino is a company rooted in adventure and dedicated to inspiring women to go out and live a brave, courageous life. We are the gentle reminder that you can be and do anything you want. A tip of the hat to the ladies out there getting after it everyday. But the cherry on top? The creation of rad gear that's utterly unique – just like you.
Upcoming Shop
coming
soon!
Those rad collections we mentioned? Make sure you get on the list to become a Fly Rhino insider. Sign up to be the first to know when we launch our shop, when new product drops, and maybe a few insider surprises.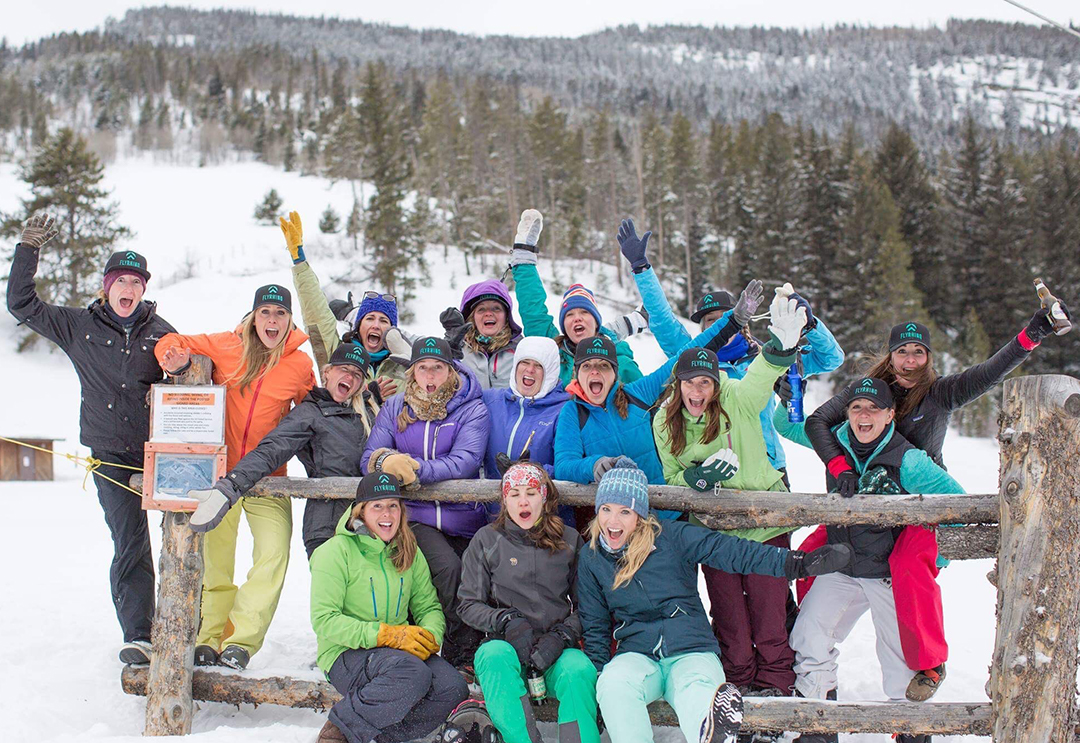 All About Us
the
breakdown
THE FLY RHINO BRAND
The Fly Rhino brand was born out of a second chance. After a health scare that rocked her world, founder, Michelle Waller, knew her second shot was all about inspiring women to become the best version of themselves through her passion of the outdoors. Fly Rhino encourages women to push boundaries, stray from conformity, live with wild ambition and a thirst to explore the unknown. Through all of that Fly Rhino takes time to acknowledge the expansive bounty all around us and give thanks to the infinite wonders occurring in even the tiniest moments of life.
THE FLY RHINO COMMUNITY
The thread of our DNA is woven from stories shared by women doing what makes them feel most alive thus creating an ethos of female grit. We are forging a new platform for women to connect in a very authentic and powerful way, inspiring each other to dream bigger, do more and push further. Together we can be a part of something much larger and transformative than any of us will experience individually. Our goal for each Fly Rhino event is to offer new adventures, for women at all levels, to learn, share, and teach one another – all while pushing the boundaries of what's normal and acceptable. Because face it- we are badasses just waiting to let go!
THE FLY RHINO STORE
Each product we bring to the market is inspired by the female adventurer and meticulously thought out in order to enhance your awesomeness. Our goods are produced in limited quantities because we take pride in the things we create and the people we create them for. Producing smaller collections ensures that every piece that lands in your hands is the epitome of Fly Rhino. So now that you're intrigued and saying "YES! I need to be part of this!" sign up to be the first to know when we launch our shop!
And one day she discovered that she was fierce,
and strong, and full of fire, and that not even she could hold herself back because her passion burned brighter than her fears.
Mark Anthony
Get In Touch
let's
connect
Kind Words
customer
testimonials
Kind Words
customer testimonials
"Fly Rhino truly lives up to the meaning behind its brand name. The crew creates experiences that allow women to come together and 'fly'...to push boundaries, to bond, to create new friendships - all through adventures that challenge you physically and mentally. So while my Fly Rhino trucker hat is stylin' and one of my favorites, the essence of their brand truly lies in the hearts of the badass women behind it."
Dawn E. Nurse Practitioner
"Fly Rhino is an excellent way to bring like-minded adventurous women together and get out of their comfort zone while having a blast! I will certainly be a part of the next adventure and would recommend Michelle's events to women who want to get outside a little bit more or try new activities in a non competitive atmosphere."
Andrea S. Executive Director at Dear Jack Foundation